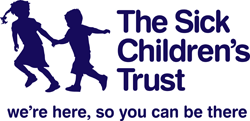 The Sick Children's Trust (SCT) is a UK registered charity (similar to the American "Ronald McDonald House" organization). It was founded in 1982 to alleviate family stress and promote the recovery of seriously ill children through the provision of accommodation near hospitals, where families can stay close to their sick child. The SCT relies entirely on donations from the public, corporations and trusts to fund their work. It costs The SCT approx £25.00 (around $46 US) per night to provide one room for each family and family stays can vary from just a few days to several months. The SCT is currently able to support up to 3600 families every year in its seven 'Homes from Home' across the UK.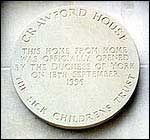 As the organization's president, Michael has traveled around the country visiting families at many of these 'Homes from Home' and actually opened Acorn House and Treetop House himself in 2001.
Of special pride to the M.C.I.F.A. in 1996, Crawford House in Newcastle was opened and named in Michael's honor and in appreciation for all of the support the M.C.I.F.A. has given The SCT over the years. The M.C.I.F.A. is justifiably proud of the naming of Crawford House but supports all the Homes equally. Unless specifically requested by The SCT for a particular project, we do not designate funds for an individual Home, thereby allowing the funds to be applied where they are most needed.